Zelenskyy shares video of Mykolaiv apartment block hit by Russian missile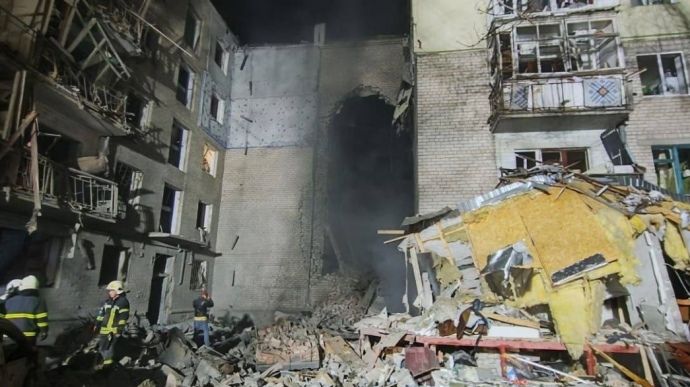 Ukrainian President Volodymyr Zelenskyy has said that the Russian attack on the five-storey apartment block in the city of Mykolaiv, which claimed the lives of two civilians, was a "cynical response" [to Ukraine's offensive in Kherson Oblast – ed.].
Source: President Zelenskyy on Telegram
Quote from Zelenskyy: "Mykolaiv. The terrorist state's cynical response to our success on the front. A strike on a five-storey apartment building. Fifth to ground floors are destroyed. Unfortunately, there are casualties. Rescue and search operations are underway.
Russia continues with its vile methods. And we continue with our fight. The occupiers will be held responsible for every crime against Ukraine and Ukrainian people."
Previously: A Russian missile struck a five-storey apartment building in the city of Mykolaiv on the night of 10–11 November, killing two civilians.
Journalists fight on their own frontline. Support Ukrainska Pravda or become our patron!
We have launched English Twitter! Follow us!