Russia fires 40 shells and rockets on Nikopol overnight, 2 women injured
Read Time:
1 Minute, 8 Second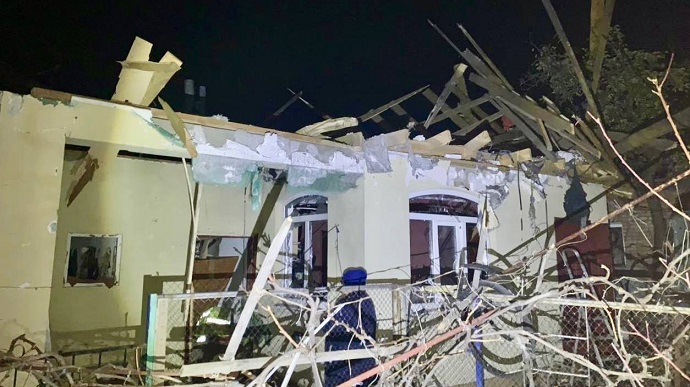 The Nikopol district (Dnipropetrovsk Oblast) came under Russian fire on the night of 12–13 November; two women sustained injuries.
Source: Valentyn Reznichenko, Head of the Dnipropetrovsk Oblast Military Administration, on Telegram
Quote from Reznichenko: "The Russians deployed Grad [multiple-launch rocket systems] and heavy artillery to fire on Nikopol and Marhanets hromadas [administrative units designating the cities of Nikopol and Marhanets, respectively, and their adjacent territories – ed.].
Nikopol sustained the most damage. Nearly 40 deathly shells and rockets hit the city overnight.
Two women, aged 46 and 82, sustained injuries. Both have been hospitalised at a local hospital. Both are in moderate condition."
Details: More than 40 apartment blocks and private houses, around two dozen outbuildings, and several gas pipelines and power lines were damaged in Nikopol as a result of last night's attacks.
Russian shells destroyed one residential building and caused two fires, in an apartment and in the yard of a private house. Firefighters have since extinguished the flames.
We have launched English Twitter! Follow us!
A local college, a civil registration office, an administrative building and a tyre fitting shop also sustained damage.
The residents of Marhanets hromada were spared, though private houses there sustained some damage.
Journalists fight on their own frontline. Support Ukrainska Pravda or become our patron!