Sergey Surovikin earns money from the war by helping Vladimir Putin's friends
Read Time:
2 Minute, 25 Second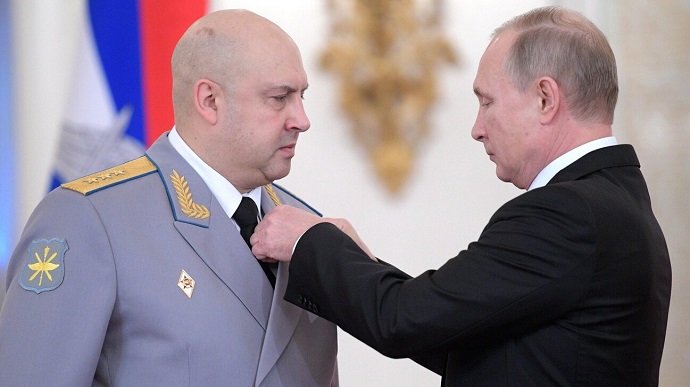 Associates of Russian opposition leader Alexey Navalny claim that Sergey Surovikin, the commander of a task force of Russian troops in Ukraine, earns money from the war, and his wife Anna's firm has regularly received money from billionaire Gennady Timchenko's firm, which worked in Syria.
Source: navalny.com
Details: Navalny's investigators linked the business of Surovikin's wife to Timchenko after studying her firm's bank statements over the past few years. They found that The Argus SFK Sawmill does not earn as much on the sale of wood as in the war in Syria, which until recently was headed by Surovikin.
As Navalny's associates report, "participation in the Syrian campaign is primarily a huge, fabulous opportunity for Putin and his friends to earn money."
Argus SFK Sawmill, which is officially engaged in logging in the Sverdlovsk region, has regularly received money from Gennady Timchenko's firm, STG Logistic, which operates in Syria, in recent years. As ACF [the Anti-Corruption Foundation] has discovered, in just six months in 2020-2021, STG Logistic issued loans to Argus for 104 million rubles (equiv. USD 1,7 million).
Gennady Timchenko is one of the main beneficiaries of the Russian troops' presence in Syria. He is "Putin's closest friend, his sponsor, who paid for the construction of a palace in Gelendzhik, a villa in Biarritz (France) for Putin's daughter, and much more."
Timchenko began to seize everything that can be earned in Syria: he has received contracts for the construction of a pumping station for irrigating agricultural land, built gas processing plants, gas pipelines, and so on. And in early 2017, Bashar al-Assad ratified the contract, giving Timchenko's company, Budtransgaz, the right to extract and export phosphates from two Syrian fields near Palmyra.
We have launched English Twitter! Follow us!
According to Navalny's investigators, Surovikin registers businesses not only for his relatives, but also for his driver Yevgeny Semenov. The latter  started a woodworking business in November of last year, and his company "Naturalnaia Drevesina" is registered in Yekaterinburg at the same address as "Argus".
Quote: "Today we have shown you the exact payments, money, and cash that Surovikin earned during the war in Syria. Not doing some business in the 90s, as they always say, but directly through the war in Syria.
He helped Putin and Putin's oligarch Timchenko – and got his share. Do you think that it will be somehow different in Ukraine? This is Putin's Russia. This is the 'second army of the world' and its best military personnel."
Details: Navalny's associates also note that the family of Surovikin, who received the nicknames "General Armageddon", "Syrian butcher" or "Butcher of Aleppo" for operations in Syria, bought a house in Barvikha settlement near Moscow in 2016, which he sold in 2021.
Journalists fight on their own frontline. Support Ukrainska Pravda or become our patron!