Zelenskyy: Intensity of hostilities is no less than at the beginning of autumn
Read Time:
1 Minute, 18 Second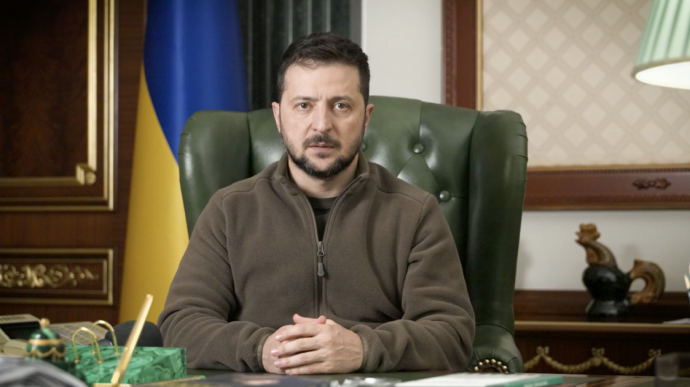 The Armed Forces of Ukraine are consolidating their presence in Kherson and Donetsk oblasts and are gradually liberating Ukrainian cities. The intensity of the hostilities is no less than at the beginning of autumn.
Source: President Zelenskyy's nightly video address
Quote: "In the information space, there is a certain decrease in the amount of news from the front. There are fewer messages than, for example, at the beginning of autumn. But this does not mean that the intensity of the fighting has decreased."
Details: The President stated that the situation remains difficult on the entire front. Positional battles are ongoing in some areas; the situation is especially tense in Donetsk Oblast.
Russian occupiers are suffering heavy losses, but they continue trying to achieve what they were ordered: to reach the administrative border of Donetsk Oblast. This order has not changed. The President declared that Ukrainian Armed Forces would not give up a single centimetre of Donetsk Oblast to the Russians.
Quote: "Kherson Oblast. We clearly understand what the enemy is planning, so we act accordingly. [We do so] carefully, thoughtfully and in the interests of the liberation of our entire land. We are reinforcing our positions, ruining Russian logistics, and consistently destroying the potential of the occupiers to keep the south of our country under occupation."
Journalists fight on their own frontline. Support Ukrainska Pravda or become our patron!
Sponsored contentNew Unit.City campuses by Kovalska Industrial and Construction Group. Aesthetics, Innovation and Energy Efficiency in Wartime