Sean Penn leaves his Oscar in Ukraine until victory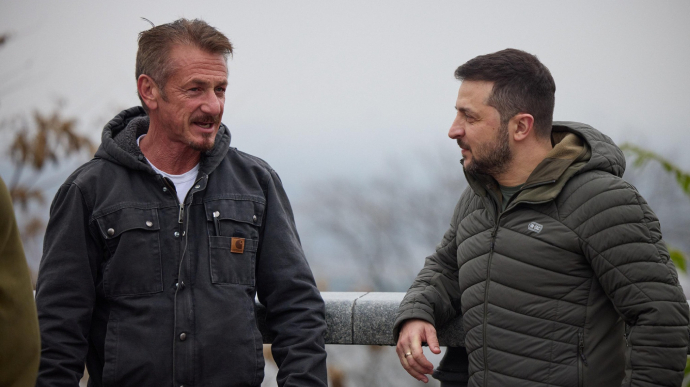 American actor and film director Sean Penn is visiting Ukraine for the third time during the full-scale war, this time bringing his Oscar statuette to Kyiv.
Source: President of Ukraine, Volodymyr Zelenskyy, on Facebook
Quote: "This time our meeting was special. Sean brought his Oscar statuette as a symbol of faith in the victory of our country. It will stay in Ukraine until the end of the war."
Details: The president of Ukraine, Volodymyr Zelenskyy, presented Penn with the Order of Merit, third class, and thanked him "for his sincere support and significant contribution to the popularisation of Ukraine in the world."
Then they both went to the alley of courage, where Sean Penn's nameplate is located.
Journalists fight on their own frontline. Support Ukrainska Pravda or become our patron!
Sponsored contentNew Unit.City campuses by Kovalska Industrial and Construction Group. Aesthetics, Innovation and Energy Efficiency in Wartime