Ukrainian Armed Forces destroy UAV control centre and 3 ammunition dumps in southern Ukraine
Read Time:
1 Minute, 15 Second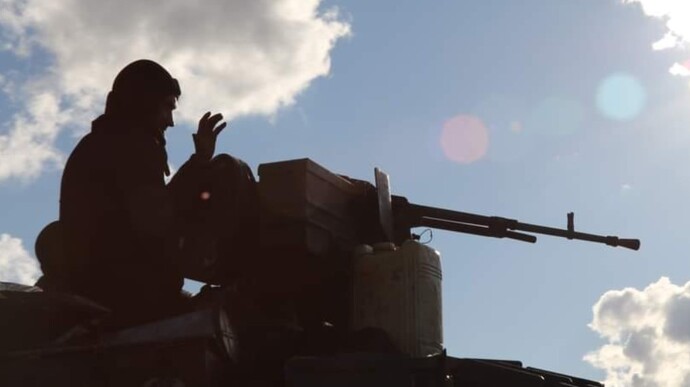 Over the course of the past 24 hours, Ukraine's Rocket Forces and Artillery have carried out 147 firing missions in southern Ukraine. Concurrently, Ukrainian aircraft conducted two successful airstrikes in the region.
Source: Operational Command Pivden (South) on Facebook
Quote: "Areas where enemy forces and equipment were concentrated have been struck in several towns and villages."
Details: Russia has lost approximately 14 soldiers, 3 armoured vehicles, a UAV control post and 3 ammunition storage points in the Beryslav and Kherson districts in the past 24 hours. Further losses have yet to be confirmed.
The operational command has further confirmed that Russian forces suffered significant losses from a  Ukrainian strike on a building in Kakhovka, where a 200-strong unit of Russian occupation forces was based. Russia continues to cover up its losses in southern Ukraine and has intensified both policing and pressure on local residents in Kakhovka to this end.
The Russians are continuing to demand that the residents of Beryslav evacuate by 10 November; they are threatening the locals with a disaster that would occur if the Kakhovka Hydroelectric Power Plant dam was destroyed.
There are currently three Russian ships in the waters of the Black Sea, none of which is capable of deploying cruise missiles.
Sponsored contentNew Unit.City campuses by Kovalska Industrial and Construction Group. Aesthetics, Innovation and Energy Efficiency in Wartime
Journalists fight on their own frontline. Support Ukrainska Pravda or become our patron!