Russians are setting up defences on right bank of Dnipro and mining left bank
Read Time:
1 Minute, 14 Second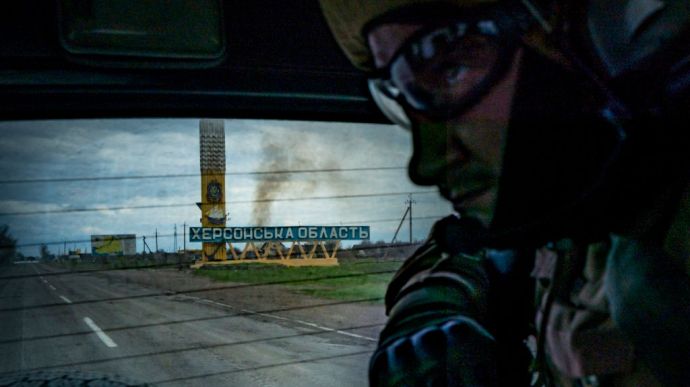 On the right bank of the Dnipro river on the southern front, the Russians are setting up defence lines, and on the left they are mining the coast and evacuating residents.
Source: Operational Command Pivden (South) on Facebook
Quote: "[The enemy] is engaged in active defence and trying to hold the occupied lines. On the right bank, the Russians are manoeuvring their forces and resources and setting up defence lines. On the left bank they are mining the coast, evacuating residents from a 15-kilometre zone, digging trenches and setting up firing positions."
Details: During the night, Ukraine's Rocket Forces and Artillery struck Russian positions, logistical facilities and clusters of manpower and military equipment. More than 70 fire missions were carried out.
A tugboat was destroyed as a result of effective fire damage to the alternative crossing installed by the occupiers along the Antonivka Road Bridge. Two other boats were also damaged and are in need of repair.
Damage to a convoy of occupiers that was waiting for the crossing near Olhivka has also been confirmed.
In addition, it is reported that six Russian fuel tankers were destroyed near Novovasylivka, Mykolaiv Oblast. The rest of the invaders' losses are still being investigated.
Sponsored contentNew Unit.City campuses by Kovalska Industrial and Construction Group. Aesthetics, Innovation and Energy Efficiency in Wartime
Background:
Journalists fight on their own frontline. Support Ukrainska Pravda or become our patron!