Russia's Defence Ministry claims forces on standby in preparation for "dirty bomb"
Read Time:
1 Minute, 42 Second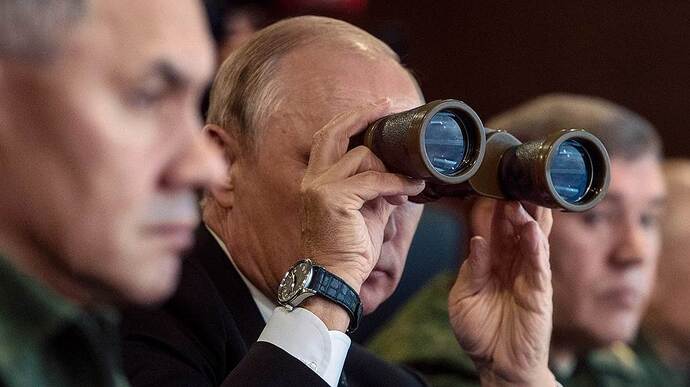 STANISLAV POHORILOV – MONDAY, 24 OCTOBER 2022, 14:58
The Ministry of Defence of the Russian Federation is threatening the world with the fallout from the detonation of a so-called "dirty bomb" that it earlier accused Ukraine of preparing. The Ministry said that its forces and resources which they claim would enable it to operate under "radioactive contamination" are "on standby".
Source: RIA Novosti, a pro-Kremlin Russian media outlet
Quote: "Forces and resources have been put on standby to perform their tasks under conditions of radioactive contamination."
Details: The press secretary for the Russian president, Dmitry Peskov, stressed that it is up to the West to decide whether to believe the allegations about a "dirty bomb" following a series of calls made by Russian Defence Minister Sergei Shoigu to his counterparts in Europe and the US.
"The thing is, their reluctance to believe the information provided by the Russian side does not mean that the threat of such a dirty bomb being deployed ceases to exist. The threat is ongoing," Peskov said.
Russia's Ministry of Defence explained that were such a bomb to be detonated, its fallout would contaminate several thousand square metres with radiation.
We have launched English Twitter! Follow us!
The Ministry also claimed that European countries would see an influx of refugees following such an explosion.
The Russian ministry also said it was possible that Russia itself would be accused of "nuclear terrorism" following deployment of a "dirty bomb".
Background:
Russian Minister of Defence Sergei Shoigu called his counterparts in several NATO countries, informing them that Ukraine is producing a so-called "dirty bomb".

The US, UK and France have jointly rejected Russian claims that Ukraine is preparing to use a "dirty bomb".

President Volodymyr Zelenskyy said he believes that the world should react as harshly as possible to Russia's lies about a "dirty bomb".
Journalists fight on their own frontline. Support Ukrainska Pravda or become our patron!