"Licking our wounds and will be back on track": first post by paramedic "Ptashka" after liberation from Russian captivity
Read Time:
1 Minute, 15 Second
Yana Osadcha — SATURDAY, 24 SEPTEMBER 2022
Paramedic Kateryna "Ptashka" Polishchuk, who, together with more than 200 other Ukrainian defenders of Mariupol, was released from captivity, has published the first post and photo on social media after returning to Ukraine.
"This was the beginning. And now I am home. And everything in the world has to be experienced, and every finish is, in fact, a start. Every defender of Mariupol will return home. Every piece of Ukrainian land will be reclaimed. We have returned to fight on!", she wrote on her Instagram page and added a photo against the background of the Ukrainian flag.
Kateryna thanked everyone in stories for their greetings, kind words, and her freedom.
"We're licking our wounds and [will be] back on track. If I stop smiling, I'm dead. I'm in Ukraine, we did it together. But this is all just the beginning," she said.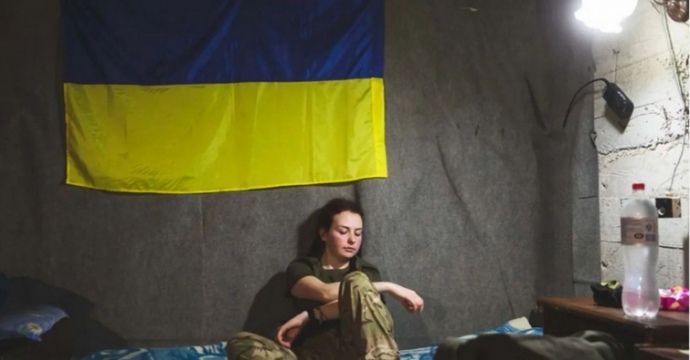 The first picture that Ptashka has posted on social media after being released in captivity
Kateryna "Ptashka" Polishchuk was at the Azovstal Mariupol plant during the Russian siege. The record from the factory, where she sings a rebel song, caused a wide response.
After that, a video of the interrogation of Ptashka in captivity appeared, where she answered questions in Ukrainian and said that she would go to Mariupol again to help people.
We have launched English Twitter! Follow us!
Journalists fight on their own frontline. Support Ukrainska Pravda or become our patron!