Zelenskyy talks to Liz Truss and invites her to visit Ukraine
Read Time:
1 Minute, 16 Second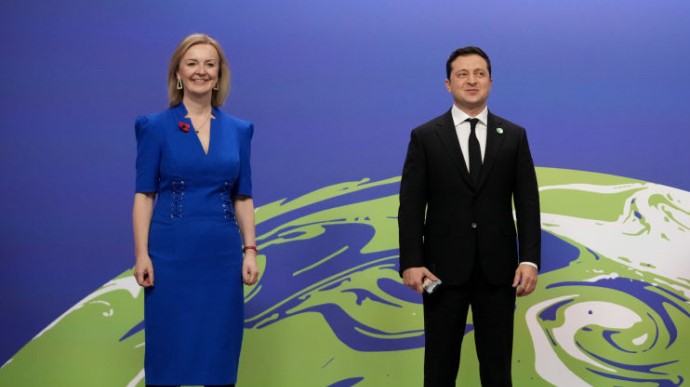 EUROPEAN PRAVDA – TUESDAY, 6 SEPTEMBER 2022, 22:48
After assuming the office of Prime Minister of the United Kingdom, Liz Truss held her first telephone conversation with a foreign leader with President of Ukraine Volodymyr Zelenskyy.
Source: European Pravda, quoting President Zelenskyy's post on Twitter
Details: President Zelenskyy said that he invited the new Prime Minister to Ukraine and "thanked the people [of the UK] for the major defence [and] economic aid to [Ukraine]."
"It's important that [the UK] is ready to further strengthen it," Zelenskyy added.
The two leaders also discussed security guarantees for Ukraine, the UK's participation in rebuilding Ukraine after the war and putting further pressure on Russia.
"The goal is to stop the aggression [and] bring the perpetrators to justice. It's important to designate the [Russian Federation] a terrorist state. We [will] continue intense interaction in all formats," Zelenskyy wrote.
We have launched English Twitter! Follow us!
Background: Liz Truss won the Conservative party leadership race to become Britain's next Prime Minister on 5 September. On 6 September, she assumed office after meeting the Queen at Balmoral Castle, where she was asked to form a government after the resignation of Boris Johnson.
Dmytro Kuleba, Ukraine's Foreign Minister, said he believed that the appointment of Liz Truss to the office of British Prime Minister means the continuation of London's tough course as regards Russia.
Journalists fight on their own frontline. Become our patron, support our work!