Biolaboratories and black transplant specialists: the Ministry of Health of Ukraine denies Russian medical myths
Read Time:
2 Minute, 1 Second
Olena Barsukova, Ukrainska Pravda.Zhyttia – MONDAY, 22 AUGUST 2022
Russian propagandists spread fakes that "black market transplant specialists" take organs from wounded soldiers of the Armed Forces of Ukraine and pro-Russian locals in the Donetsk and Luhansk regions.
Russian media also lied about "combat drugs" allegedly used by Ukrainian soldiers to fight, and biolaboratories, and they spread the myth in social media that monkeypox is spread through homosexual relations.
These narratives spread on the Internet not only among Russians and Belarusians, but also among Ukrainians.
The Ministry of Health of Ukraine denied the propaganda myths together with the USAID Ukraine project "Supporting Health Care Reform" and the analytical platform VoxCheck.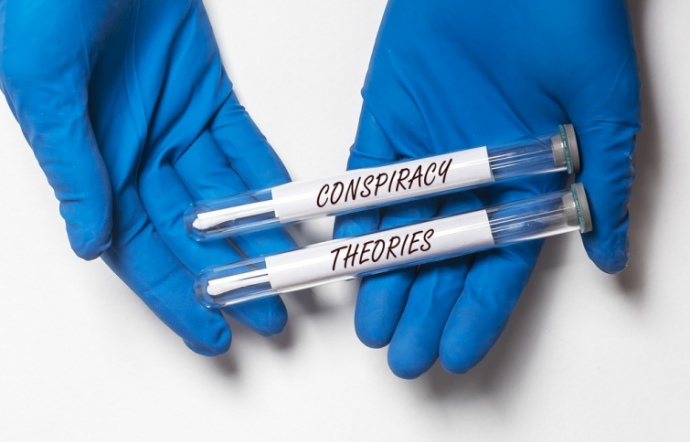 Fake #1:
❌ Monkeypox is transmitted only through homosexual relations.
✅ The truth is:
We have launched English Twitter! Follow us!
Monkeypox can be transmitted by airborne droplets if there is prolonged and close contact with an infected person.
Scientists did find that monkeypox was more likely to spread among men who had sex with other men.
However, this disease is not spreading exclusively among gays.
It is possible to become infected after contact with blood, affected skin, and mucous membranes of infected people or after contact with things used by the infected person.
A pregnant woman can also transmit the virus to her unborn child.
Fake #2:
❌ With the help of quarantine restrictions, the world elites seek to drive people into concentration camps.
✅ The truth is:
WHO suggests using only proven methods of protection against COVID-19 that have nothing to do with concentration camps.
Fake #3:
❌ Ukrainian soldiers were pumped with drugs from biolaboratories, and one of such laboratories was allegedly found in Rubizhne [Luhansk Oblast]. 
✅ The truth is:
The factory of the Mikrokhim company, which is mentioned in the Russian media, is not a "Western biolaboratory", but the documents shown in the story prove that standard clinical tests could be conducted there.
The Nalbuphine medicine, which is also mentioned, is not a "combat drug", but a painkiller.
Fake #4:
❌ In Donbas, "black market transplant specialists" take organs from wounded Ukrainian soldiers and locals with pro-Russian views.
✅ The truth is:
Organ transplant operations require the involvement of a large number of medical workers and equipment. And organs remain viable for transplantation outside the body for a short time.
Journalists fight on their own frontline.
Support Ukrainska Pravda or become our patron.