About 150 people die in occupied Mariupol every week
Read Time:
1 Minute, 12 Second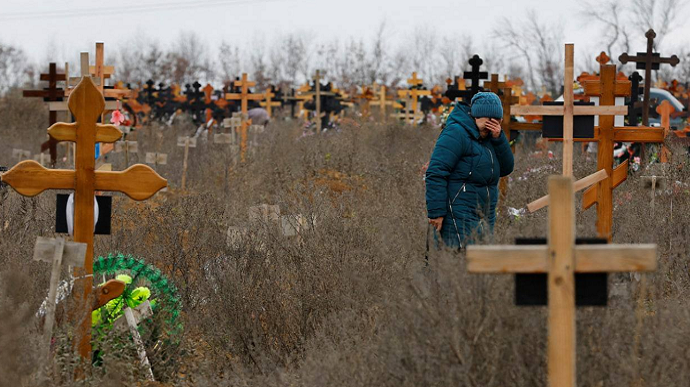 About 150 people die every week in Russian-occupied Mariupol; the mortality rate has increased about four to five times compared to the figure before the full-scale Russian invasion.
Source: Press service of Mariupol City Council
Quote: "About 150 people die in Mariupol every week. Every day, that equates to nearly 25 people. Almost no children are born. The city is dying under occupation.
The mortality rate has increased four to five times compared to the pre-war period."
Details: The City Council added that only five or six children are born in the occupied city every week, although before the full-scale Russian invasion, about 50 children were born weekly.
Previously: 
In August, Petro Andriushchenko, adviser to the mayor of Mariupol, said that the mortality rate in the city had increased; every fourth patient in the hospital died.

In September, Andriushchenko reported that Russians had enhanced inspections, increased the number of policemen and military personnel, and had started to detain dissident residents in Mariupol.

In October, Mariupol City Council reported that some residents are still living in tents and cooking on bonfires because their houses were destroyed by the occupiers and no one has provided them with proper accommodation since that time.
Journalists fight on their own frontline. Support Ukrainska Pravda or become our patron!
We have launched English Twitter! Follow us!