Occupiers set up torture chambers in Snihurivka, Mykolaiv Oblast; there are mass graves
Read Time:
1 Minute, 30 Second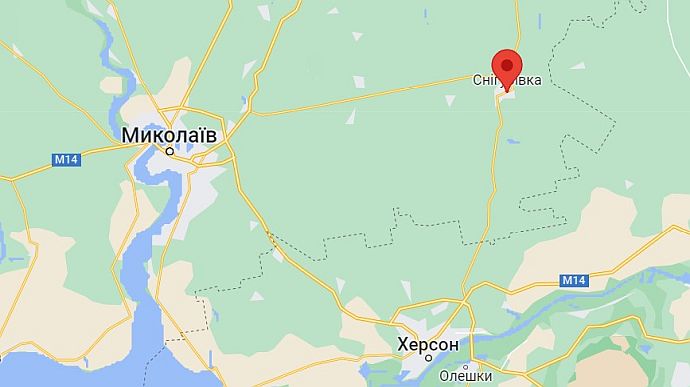 In Snigurivka, Mykolaiv Oblast, which was recently liberated, the Russian occupiers had set up torture chambers where local residents were interrogated.
Source: Head of the Snihurivka City Military Administration, Ivan Kukhta, on the air of Radio NV, Suspilne writes
Quote: "There are a lot of stories of torture, abuse, a lot of people were taken to Kherson, to Kakhovka. Now we are identifying people who have experienced torture, we have some intelligence on where the mass graves are. There are many stories and they are all the same: destruction, harassment. The Russians told the residents of Snihurivka: 'Mykolaiv is about to fall, we will take Odesa, we will take Kyiv…'
The torture chamber was in the district police station, then the torture chamber was placed in a restaurant in Snihurivka; we knew about it. People called us and said that the screams of people being tortured were very loud. People who lived there in high-rise buildings had to move in with relatives on other streets, so as not to hear the screams."
Details: Snihurivka, which had been under occupation since 19 March, was liberated by the Defence Forces on 10 November.
According to Kukhta, Russian troops left Snigurivka, as well as the settlements of Yevhenika and Vasylivka, on the evening of 8 November.
"They had time to get ready, collect all the looted property. The Russians took everything, all the equipment from utility companies, from private businesses; they took cars, tractors from private individuals. A terrible mess, torn batteries and boilers, etc., everything that was possible to take with them, they took everything," said the head of the military administration.
We have launched English Twitter! Follow us!
Journalists fight on their own frontline. Support Ukrainska Pravda or become our patron!