Air raid siren sounds all over Ukraine for second time in one day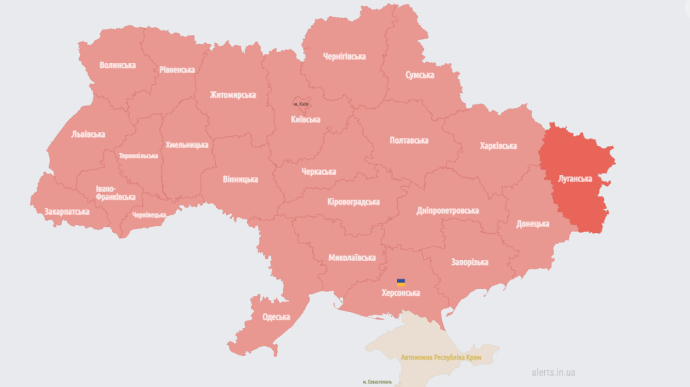 An air raid siren was sounded all over Ukraine's mainland for the second time already on Sunday, 13 November.
Source: alerts.in.ua; Belaruski Hajun, an independent Belarusian military monitoring media outlet 
Details: Air raid siren started after 12:00. 
The government is asking Ukrainians to stay in shelters. 
The Belaruski Hajun has reported that a MiG-31K interceptor jet that can carry Kinzhal hypersonic missiles took off in Belarus; another two fighter jets followed shortly afterwards. 
Previously: The previous air raid siren lasted one and a half hours on the morning of 13 November. 
Journalists fight on their own frontline. Support Ukrainska Pravda or become our patron!
We have launched English Twitter! Follow us!