Pre-trial detention centre in Kherson on fire
Read Time:
1 Minute, 10 Second
On the evening of 11 November, the premises of a pre-trial detention centre caught fire in the city of Kherson, which is in the process of being liberated by Ukrainian defenders.
Source: Kherson local news outlet Mist
Details: The news agency Mist reports that the building of the penitentiary service on Druzhby Street caught fire; Kherson's pre-trial detention centre is located there. There is no information regarding the cause of the fire.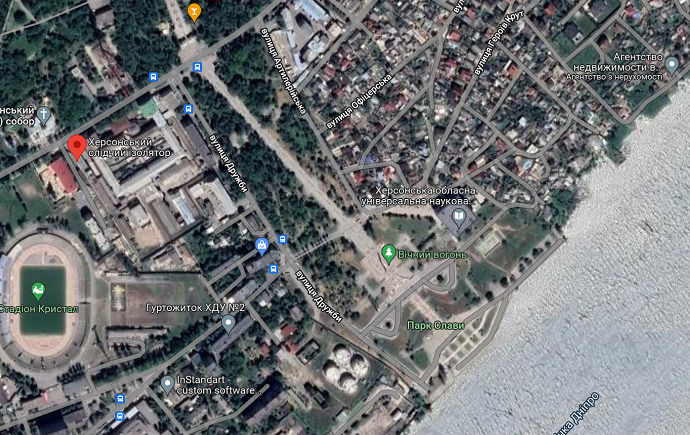 Background:
On 9 November, Sergei Surovikin, the Commander-in-Chief of the Russian occupying forces in Ukraine, announced that Russian troops were leaving the city of Kherson. The Office of the President of Ukraine announced that Ukraine sees no signs of Russia retreating from Kherson without a fight.
On 11 November, the Main Intelligence Directorate of the Ministry of Defence of Ukraine reported that Kherson was being brought back under the control of Ukraine and that the Armed Forces of Ukraine were entering the city. The retreat routes of the Russian occupiers are under the fire control of the Ukrainian army.
President Volodymyr Zelenskyy informed that the Special Operations Forces of the Armed Forces of Ukraine are in Kherson, other Ukrainian troops are on the outskirts of the city.
We have launched English Twitter! Follow us!
Journalists fight on their own frontline. Support Ukrainska Pravda or become our patron!