Ukrainian Armed Forces advance by 2 kilometres in Luhansk Oblast over past 24 hours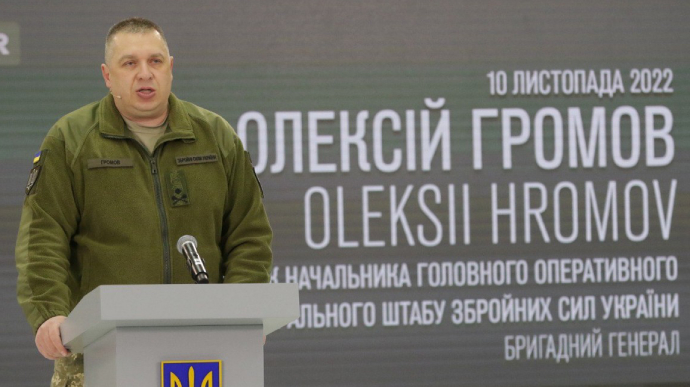 Ukrainian forces have advanced up to two kilometres in certain areas of Luhansk Oblast over the 24 hours of 9 November.
Source: Oleksii Hromov, Deputy Head of the Main Operational Directive of the General Staff of the Armed Forces of Ukraine, during a briefing on 10 November
Quote: "The defence forces task force continues to gradually liberate the Ukrainian land from the invaders. Thus, over the past day alone, units of our troops have advanced up to two kilometres in some areas in the course of combat actions in Luhansk Oblast."
Journalists fight on their own frontline. Support Ukrainska Pravda or become our patron!
We have launched English Twitter! Follow us!