Russia attacks logistics business in Dnipro, causing large fire and injuring civilians
Read Time:
1 Minute, 12 Second
Russian forces deployed kamikaze drones in an attack on the city of Dnipro (Dnipropetrovsk Oblast), causing a large fire. Four civilians have been injured in the attack.
Source: Valentyn Reznichenko, Head of the Dnipropetrovsk Oblast Military Administration, on Telegram
Quote from Reznichenko: "Last night, occupation forces carried out a large-scale attack using kamikaze drones.
Our anti-aircraft defence systems destroyed five loitering munitions.
However, others hit their targets. A logistics business was hit in the city of Dnipro. Four of its employees sustained injuries. All of them have been hospitalised, three in severe condition.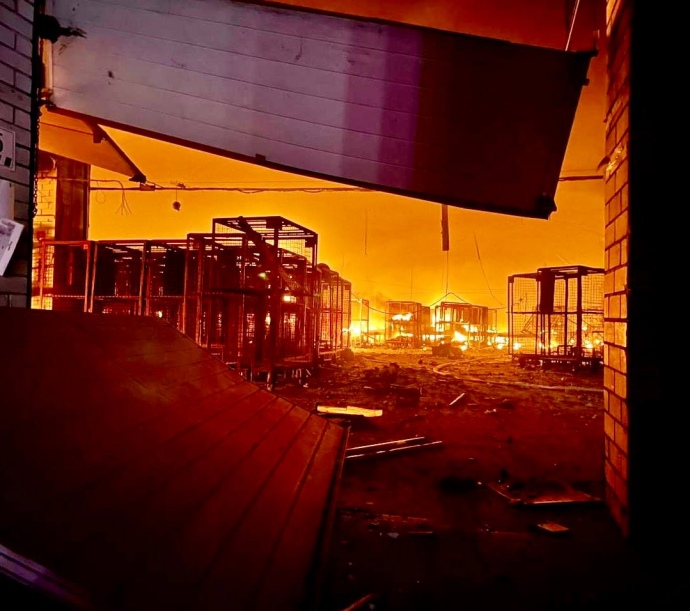 The enemy strike caused a large fire. Over 300 square metres were on fire. Fire fighters have extinguished the flames. The business's warehouses have been destroyed."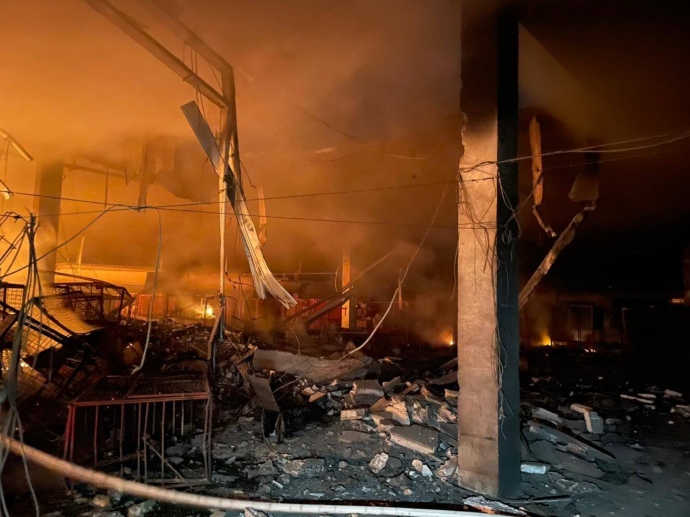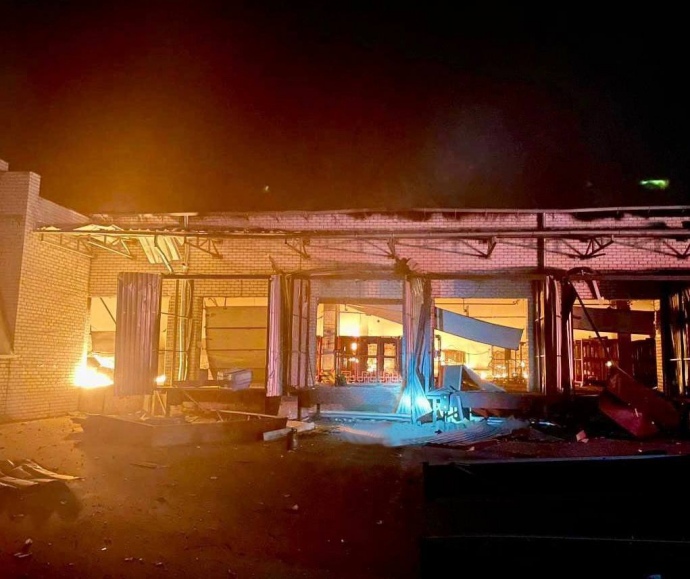 Details: Reznichenko additionally reported that Russian forces deployed Grad multiple rocket launchers and heavy artillery to attack the Nikopol district, damaging private and municipal property in two hromadas, Myrove and Marhanets [a hromada is an administrative unit designating a city, town or village and its adjacent territories – ed.].
Sponsored contentNew Unit.City campuses by Kovalska Industrial and Construction Group. Aesthetics, Innovation and Energy Efficiency in Wartime
"People were spared," Reznichenko noted.
However, private houses and the premises of a private business were damaged in Marhanets hromada and several houses and a power line in Myrove hromada.
Journalists fight on their own frontline. Support Ukrainska Pravda or become our patron!