Russians stop movement of ship, which could be used to reach left bank of Kherson Oblast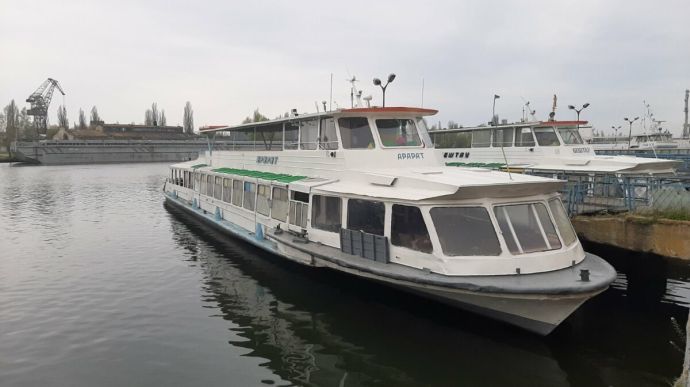 Kyrylo Stremousov, the Russian-installed puppet governor of Kherson Oblast, said that the last trip of a motor ship that could "evacuate" local residents from the right bank of Kherson Oblast to the left was on 7 November.
Source: Stremousov's announcement on Telegram
Quote from Stremousov: "On 7 November, the last ship that could take people who were ready to cross to the left bank sailed away from Kherson, the right-bank of Kherson Oblast".
Details: Stremousov has also added that people who left should not return to Kherson.
Background:
On 2 November, the occupation administration of Kherson Oblast temporarily banned the movement of civilian vehicles across the Dnipro River.

Earlier, Russian media reported that Russian occupation forces transferred their military equipment and personnel from the right bank of the Dnipro River to the left bank of Kherson Oblast following recent successes of the Ukrainian Armed Forces in liberating the oblast.

Russian President Vladimir Putin said that Kherson residents should be deported from the city.
Journalists fight on their own frontline. Support Ukrainska Pravda or become our patron!