Energoatom has urgently to conduct ZNPP operational security analysis, in case Kakhovka hydroelectric power plant is blown up
Read Time:
1 Minute, 19 Second
IHOR PYLYPIV – SUNDAY, 6 NOVEMBER 2022, 16:00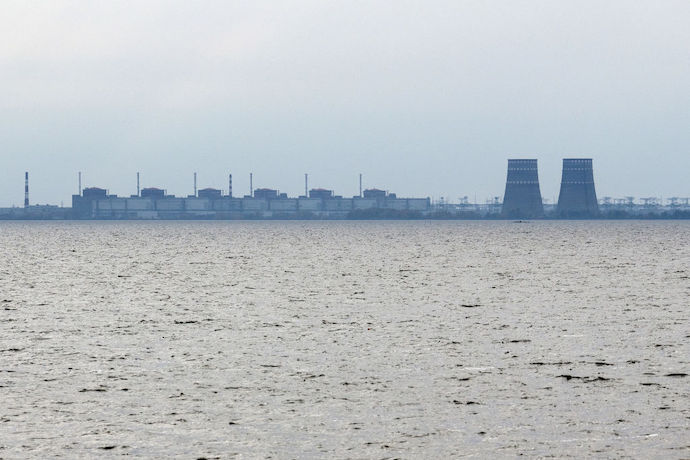 The State Nuclear Regulatory Inspectorate of Ukraine ordered Energoatom, the Ukrainian state energy generation company, to analyse the safety risks of the operation of the Zaporizhzhia Nuclear Power Plant (ZNPP) power units in the event that the water level drops in the Kakhovka reservoir.
Source: Interfax-Ukraine, referring to its source at the Inspectorate
"The Inspectorate needs this document to make decisions concerning the operation of the ZNPP in connection with information [we have] about the mining of the Kakhovka hydroelectric power plant and the threat of the dam being blown up", the source cited by Energoreform, [an information and analytical portal promoting energy reform -ed.] explained.
Blowing up the dam could apparently cause the water level drop in the Kakhovka reservoir, leading to irreversible consequences. At the moment, the reservoir supplies the ZNPP with cooling water.
Energoatom must conduct an analysis and submit its findings no later than 9 November. The company has not yet commented on the issue.
Background:
Sponsored contentNew Unit.City campuses by Kovalska Industrial and Construction Group. Aesthetics, Innovation and Energy Efficiency in Wartime
The external electricity supply to the ZNPP has been restored after a two-day blackout caused by Russian attacks.
Volodymyr Zelenskyy, the President of Ukraine, stated that Russians had mined the dam and aggregates of the Kakhovka HPP and are planning to commit a false-flag terrorist attack and blame Ukrainian for it. 
Journalists fight on their own frontline. Support Ukrainska Pravda or become our patron!