Zelenskyy: If someone is without electricity for 10 hours, and everything is connected across the street, it is unfair
Read Time:
1 Minute, 29 Second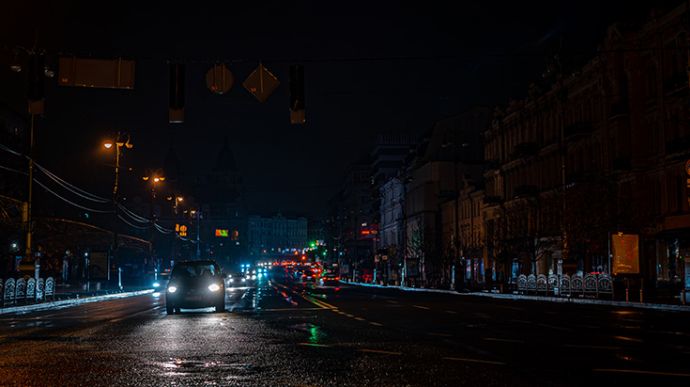 President Volodymyr Zelenskyy calls on energy companies to make stabilising light outages fair and predictable.
Source: President's evening address
Quote: "I also appeal to the energy companies – publicly, so that everyone can hear it. Please be more active in explaining to people when and why you disconnect this or that street, this or that district. Now is the time for such micro communications. People have a right to know. And if consumers contact and report this or that injustice in energy supply, please respond to it immediately. Work together with local authorities.
If someone stays without electricity for eight or ten hours, and everything is connected, including street lighting, across the street, then this is definitely unfair. It is necessary to do everything so that disconnections are predictable and completely understandable for consumers."
Details: Zelenskyy also reported that as of Thursday evening, about 4.5 million consumers were temporarily disconnected from consumption according to emergency and stabilisation schedules.
"In particular, in Kyiv and ten Oblasts: Kyiv, Dnipropetrovsk, Zhytomyr, Zaporizhzhia, Sumy Oblast, Kirovohrad, Kharkiv, Chernihiv, Khmelnytskyi, Cherkasy. Light outages are also possible in other Oblasts," he clarified.
Zelenskyy emphasised that Russia resorts to terror against the energy industry because of its weakness.
We have launched English Twitter! Follow us!
"The very fact that Russia resorted to terror against the energy industry shows the weakness of the enemy. They cannot defeat Ukraine on the battlefield, and that is why they are trying to break our people in this way – to humiliate Ukrainians, to strike at the morale of our people, at the resistance of our people. I believe that Russia will not succeed." the president said.
Journalists fight on their own frontline. Support Ukrainska Pravda or become our patron!