Ukraine negotiating access to anti-aircraft missile systems to bring down Iranian-made missiles
Read Time:
1 Minute, 57 Second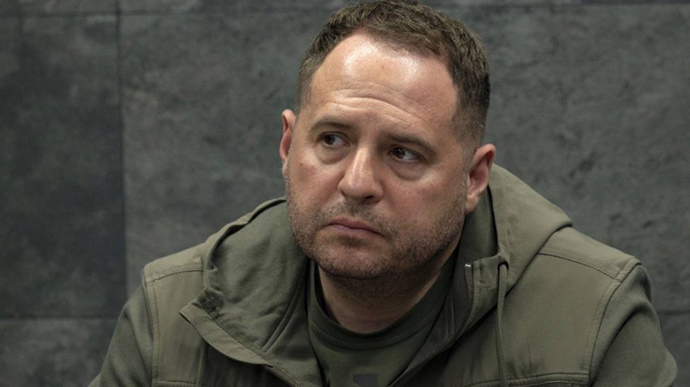 Andrii Yermak, the Head of the Office of the President of Ukraine, has said that Ukrainian forces now have enough experience to shoot down Iranian-made drones using small arms. Meanwhile, Ukraine is negotiating access to anti-aircraft missile systems that will allow it to bring down Iranian-made missiles.
Source: Andrii Yermak on Telegram
Quote from Yermak: "War is a game of chess. Our forces shot down 12-13 Iranian-made kamikaze drones overnight.
Russia was counting on the suddenness of deploying these drones and the high costs associated with bringing them down using conventional air defence equipment. But our forces soon found ways to bring them down using small arms.
Now we are actively negotiating access to modern anti-aircraft missile systems, we're working to secure it every day. We will obtain them, because [Russia] is hoping to import Iranian-made missiles to continue terrorising our country."
Details: The Head of the Office of the President said that Ukraine has to be one step ahead of Russia in the "military chess game".
He said that Russia's efforts to secure Iranian-made missiles confirms that the sanctions imposed on Russia have been effective and Russia's military apparatus is increasingly reliant on Iran, which is also subject to Western sanctions, and outdated Soviet tanks, which Belarus is helping restore.
We have launched English Twitter! Follow us!
Yermak underscored that Ukraine will do everything within its power to speed up the supply of modern weapons in order to protect its energy system despite Russia's "dreams" to destroy Ukrainian people.
Background: 
Earlier, media reported that Iran was getting ready to send about 1,000 units of weaponry to Russia, including ground-to-ground short-range ballistic missiles and strike drones; a batch of 200 such UAVs are to be sent in early November.

Yurii Ihnat, the spokesman of Ukraine's Air Force stated that Iranian-made ballistic missiles that Russia plans to buy from Iran, are quite likely to be deployed on Ukraine's northern border. 

He added that Russians want to buy Isklander-M ballistic missiles from Iran. Ukraine does not have any effective protection against such missiles. 
Journalists fight on their own frontline. Support Ukrainska Pravda or become our patron!