Russia talks about "dirty bomb" because they may be looking for pretext for false flag operation
Read Time:
1 Minute, 13 Second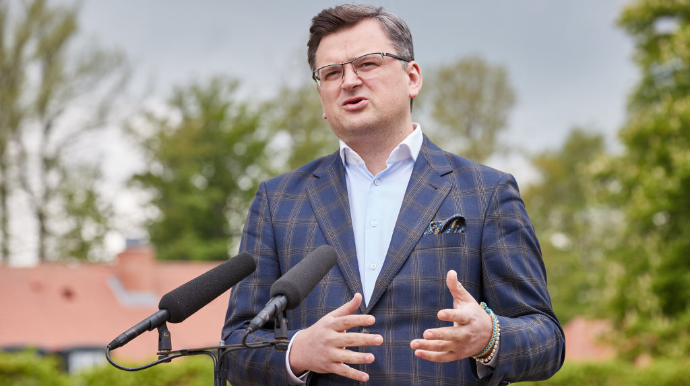 UKRAINSKA PRAVDA  — MONDAY, 24 OCTOBER 2022, 00:50
Dmytro Kuleba, the Minister for Foreign Affairs of Ukraine, has held a conversation with US Secretary of State Antony Blinken, during which they concluded that the Russian Federation may be looking for a pretext for a false flag operation, by sharing disinformation about a "dirty bomb".
Source: Kuleba on Twitter
Quote from Kuleba: "We both agreed Russia's 'dirty bomb' disinformation campaign might be aimed at creating a pretext for a false flag operation. We also discussed further practical steps to boost Ukraine's air defence. The secretary affirmed the US is sparing no effort to this end".
Background: Russian state-owned news outlet RIA Novosti, known for spreading disinformation and propaganda, had published a message about the alleged possible use of a "dirty bomb" by Ukraine.
Propagandists stated that Ukraine was preparing to "detonate a nuclear bomb" on its territory in order to accuse Russia of using weapons of mass destruction and turn the whole world against Moscow. This information was spread simultaneously by all known Russian propaganda media within an hour.
The Russian defence minister called at least three defence ministers of NATO states (France, Turkey and UK) over the course of Sunday, 23 October to talk about the so-called Ukrainian "dirty bomb"
We have launched English Twitter! Follow us!
Journalists fight on their own frontline. Support Ukrainska Pravda or become our patron!