Zelenskyy: Electricity supply restored in all regions that Russia struck on Saturday
Read Time:
1 Minute, 11 Second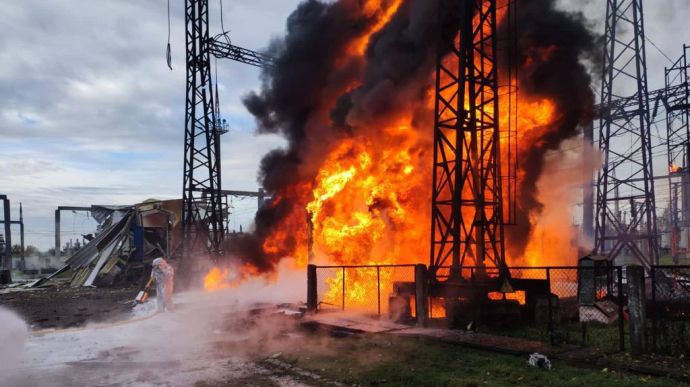 KATERYNA TYSHCHENKO — SUNDAY, 23 OCTOBER 2022, 21:19 
The possibility of supplying electricity has been restored in all regions that came under Russian fire on Saturday.
Source: President Volodymyr Zelenskyy in his evening speech 
Quote: "Today we can already report that in all our regions which became the target of yesterday's Russian terrorist attack, the technical possibility of electricity supply has been restored.
…Restoring energy facilities destroyed by terrorist attacks is a much longer and more difficult task. But over time, we will provide that, too."
Details: At the same time, the President has pointed out that energy companies have to apply stabilisation blackout schedules in many cities and districts. 
He has addressed heads of hromadas [a hromada is an administrative unit designating a town, village or several villages and their adjacent territories – ed.] and mayors of cities with a request to keep an eye on the use of electricity, so that it is not wasted.
We have launched English Twitter! Follow us!
"Now is definitely not the time for bright shop windows and signs. It is necessary to be really frugal with energy consumption in public space," Zelenskyy has pointed out.
He has also reported that hundreds of households are getting reconnected to gas, water, and electricity in the liberated regions every day. 
Journalists fight on their own frontline. Support Ukrainska Pravda or become our patron!