Ukraine's Commander-in-Chief: We are reclaiming what's ours and no one can stop us
Read Time:
1 Minute, 13 Second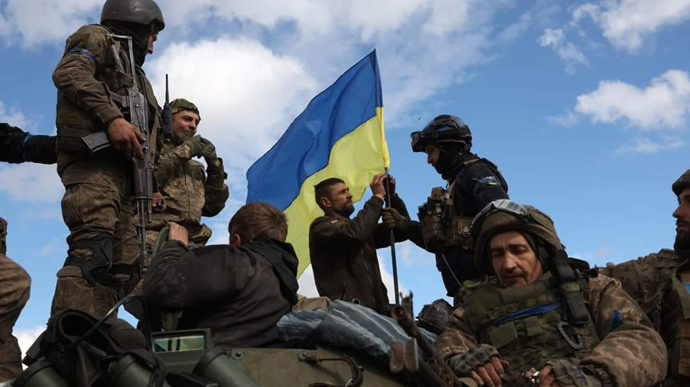 IRYNA BALACHUK – FRIDAY, 14 OCTOBER 2022, 08:24
Valerii Zaluzhnyi, Commander-In-Chief of the Armed Forces of Ukraine, said that the people of Ukraine withstood a powerful blow in winter 2022, undoing the myth of Russian army's invincibility, and now they are reclaiming what rightfully belongs to them, and will not be stopped in this endeavour.
Source: Zaluzhnyi on Facebook, greeting Ukraine's defenders with Ukraine Defender Day
Quote: "In fierce battles and under the steel shower of Russian shells we held on to every single piece of our land. We have halted the enemy invasion and undone the myth of the invincibility of the Russian army.
And now we are reclaiming what's ours. No one and nothing can stop us."
Details: Zaluzhnyi added that the winter of 2022 is now part of world history. The people of Ukraine withstood a powerful enemy blow and showed the world what it means to be Ukrainian and to have courage to fight for one's freedom.
He underscored that Ukrainians have chosen the path of warriors and are advancing, while the whole world is watching with admiration and hope.
We have launched English Twitter! Follow us!
"Greetings on this day and thank you for your service! Together we will win! Glory to Ukraine!" Zaluzhnyi wrapped up his address. 
Journalists fight on their own frontline. Support Ukrainska Pravda or become our patron!