Russians attack Dnipropetrovsk Oblast: woman dies, 6 people wounded, including one child
Read Time:
1 Minute, 8 Second
KATERYNA TYSHCHENKO – SUNDAY, 21 AUGUST 2022, 19:41
Russian forces attacked the Zelenodolsk hromada (amalgamated territorial community) in Dnipropetrovsk Oblast. A woman died in the attack. Six civilians, including a child, suffered injuries. 
Source: Mykola Lukashuk, Head of the Dnipropetrovsk Oblast Council, on Telegram; Valentyn Reznichenko, the head of Dnipropetrovsk regional military administration, on Telegram
Quote: "Russian occupation forces are continuing to terrorise our hromadas. They used Uragans [multiple-launch rocket systems – ed.] to hit the Zelenodolsk territorial hromada in the Kryvyi Rih district.
Early reports indicate that six people were injured in the attack, including one child."
Details: Lukashuk added that several residential buildings and a kindergarten were damaged; additional details have yet to be confirmed.
Later, head of the Dnipropetrovsk Oblast Military Administration Valentyn Reznichenko added that a 59-year-old woman was killed in the attack on Zelenodolsk hromada.
We have launched English Twitter! Follow us!
Six people, including a nine-year-old boy, sustained injuries. All the wounded are in hospitals, one of them is in serious condition.
According to Reznichenko, the attack resulted in damage to residential infrastructure and a junior sport school.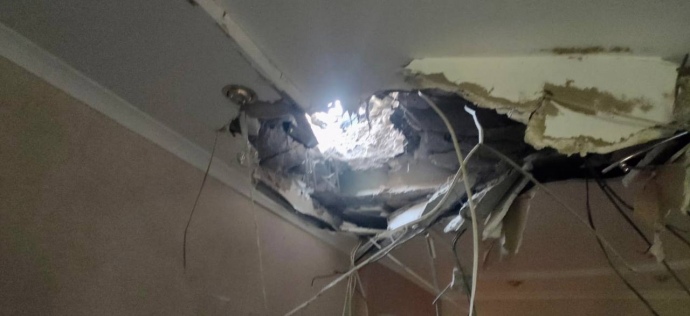 Journalists fight on their own frontline.
Support Ukrainska Pravda or become our patron.