Russian occupiers at ZNPP arrange "leave" for staff and want to cut off power
Read Time:
1 Minute, 49 Second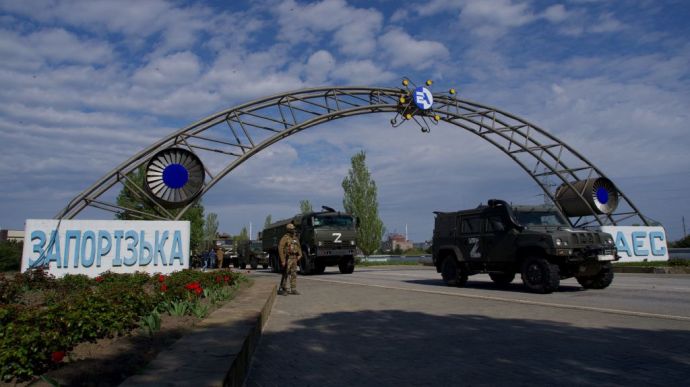 KATERYNA TYSHCHENKO – SATURDAY, 20 AUGUST 2022, 22:59
Russian occupiers at the Zaporizhzhia Nuclear Power Plant (ZNPP) have extended the "days off" for the Ukrainian staff for an indefinite period, which may be evidence of their intention to cut off power at the plant.
Source: Chief Intelligence Directorate of the Ministry of Defence of Ukraine
Quote: "The representatives of the occupying administration of the Zaporizhzhia Nuclear Power Plant have extended the 'short-term leave' for the Ukrainian staff. Unlike their previous order, this one also applies to operational duty staff.
However, the duration of the 'leave' has not been specified. Some of the Rosatom representatives have returned to the plant. There is also a contingent of occupying forces and a large quantity of weapons and ammunition remaining at the ZNPP.
These measures may be evidence of the occupiers' intention to cut the plant off from the Ukrainian power networks and supply, i.e. so-called 'output to zero'."
Details: According to intelligence, in that case the plant will remain without electric power for a specific period of time. Emergency power will be supplied by diesel power stations.
We have launched English Twitter! Follow us!
"This creates a potential risk since it increases the probability of critical situations, which seems to be the main objective of the Russian occupiers' deliberate actions at the Ukrainian nuclear facility," the Chief Intelligence Directorate concluded.
Background: On 19 August, Energoatom said that Russian occupying forces were planning to shut down the ZNPP's power units in the near future and disconnect them from the lines supplying power to the Ukrainian grid.
The Russian occupiers also demanded that the ZNPP management limit staff access to the power plant and only allow those staff members directly involved in operating the power units into the plant's main area.
Energoatom said that as of the morning of Saturday, 20 August, the ZNPP continues to operate with the risk of violating radiation and fire safety standards. It added that ZNPP employees who took part in the filming of Russian propaganda videos will be dismissed.
Journalists fight on their own frontline. Support Ukrainska Pravda!