SSU Special Forces show destruction of Russian infantry fighting vehicles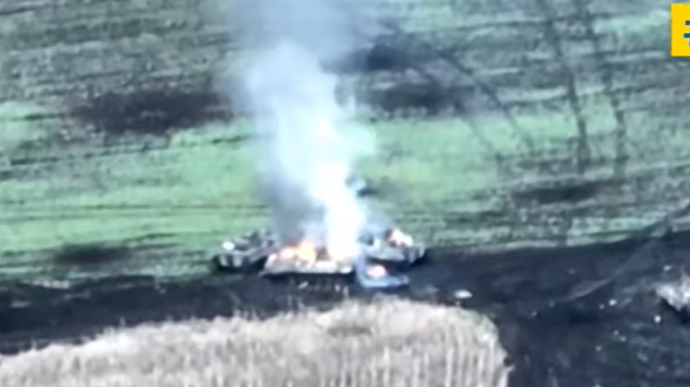 The SSU Special Group Alpha posted a video showing three more Russian infantry fighting vehicles being destroyed on the Kharkiv Front.
Source: Security Service of Ukraine
Quote: "Three more destroyed infantry fighting vehicles on the Kharkiv front are the result of work by the SSU Special Group Alpha.
Our special forces discovered the cluster of equipment and destroyed the targets using 120-mm mortar fire."
Journalists fight on their own frontline. Support Ukrainska Pravda or become our patron!