Ukrainian Armed Forces shoot down 2 Russian helicopters overnight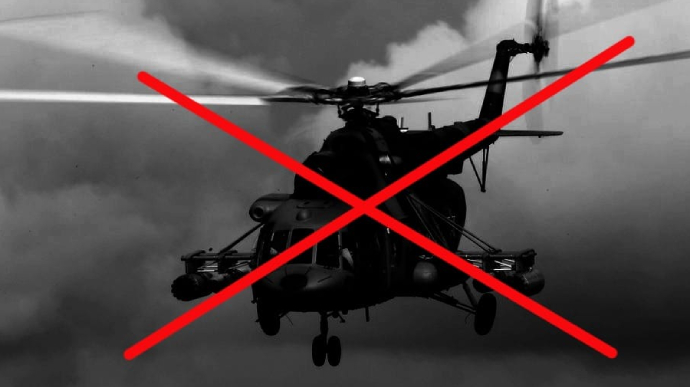 Late on 4 November, units from the forces controlled by Air Command Pivden (South) shot down two Russian Ka-52 helicopters in Kherson Oblast.
Source: Air Command Pivden (South) on Facebook
Details: Air Command Pivden added that three Russian kamikaze drones have been shot down in Mykolaiv Oblast by forces controlled by them, while other southern Ukraine defence forces shot down another three.
Meanwhile, the Air Force reported that 11 Shahed drones were downed on the evening of 4 November.
Ukraine's air defence forces shot down two Russian Kalibr cruise missiles in southern Ukraine earlier on 4 November, at around 16:00.
Journalists fight on their own frontline. Support Ukrainska Pravda or become our patron!