Zelenskyy about the situation at the front: The boys are going forward, and the occupiers are going after the ships
Read Time:
1 Minute, 0 Second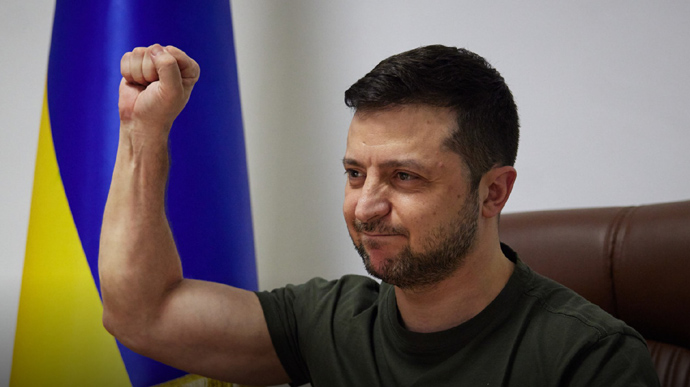 President Volodymyr Zelenskyy reported that Ukrainian troops are advancing at the front.
Source: President's evening address
Quote: "As for the front, the guys are moving forward. As for the grain, the ships are on their way. As for the occupiers, they are also on their way… following the warships!"
Details: At the same time, Zelenskyy did not provide details about the advance of Ukrainian troops.
On the Day of Missile Troops and Artillery, the president also emphasised that Ukrainian artillery has become the strongest in Europe and one of the strongest in the world.
"It will always be like that. Despite the physical advantage of enemy artillery – simply quantitative – our warriors provide better results. The advantage of our gunners is qualitative – skills, intelligence, faith in themselves and in our country", he emphasised.
Background: On Thursday evening, the Commander-in-Chief of the Armed Forces of Ukraine, Valerii Zaluzhnyi, said that the Russians tripled the intensity of hostilities on certain areas of the front. Up to 80 attacks per day were reported.
We have launched English Twitter! Follow us!
Journalists fight on their own frontline. Support Ukrainska Pravda or become our patron!