Raped pregnant woman: police expose two more invaders who tortured people in Kyiv Oblast
Read Time:
1 Minute, 51 Second
Ukrainian law enforcement officers have issued two Russian servicemen, who raped a pregnant woman, tortured and robbed people in the Kyiv Oblast, with notices of suspicion.
Source: The National Police of Ukraine
Quote: "The police… have identified two more Russian soldiers involved in the established facts of abuse and ill-treatment of the civilian population during the occupation of Kyiv Oblast in March 2022. People were tortured, held hostage, and robbed…
The police documented that one of them, together with an unidentified Russian rapist also from the military, abused a pregnant woman, as a result of which she lost her child."
Details: It has also been established that servicemen of the 6th Tank Regiment of military unit 93992 (Chebarkul) of the 90th Guards Tank Division of the Central Military District of the Armed Forces of the Russian Federation were involved in these crimes.
According to the information available, two armed occupiers attacked a local resident on the street in the afternoon, beat her, knocked out her teeth, and, holding a gun to her back, forced her to enter a house where she was raped.
The victim told the Russians that she was pregnant and begged them not to touch her, but this did not stop the attackers.
We have launched English Twitter! Follow us!
The identity of the second accomplice to the crime is being established by the police.
The third person involved in the crime was at the entrance to the house to prevent strangers from entering the house.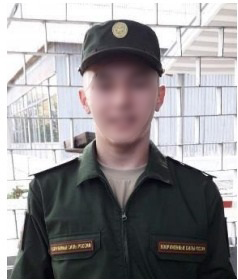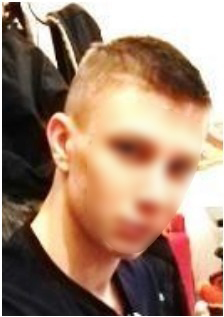 Investigators notified two servicemen, one being the rapist and the one who "stood guard," that they were under suspicion of violating the laws and customs of war under Art. 28.2 (criminal offence committed by a group of persons, or a group of persons upon prior conspiracy, or an organised group, or a criminal organisation) and Art. 438.1 (violation of rules of the warfare) of the Criminal Code of Ukraine.
The sanction of the article provides for a punishment of up to 12 years of imprisonment.
Journalists fight on their own frontline. Support Ukrainska Pravda or become our patron!