Belarusian security forces detain relative of volunteer who defended Ukraine
Read Time:
1 Minute, 7 Second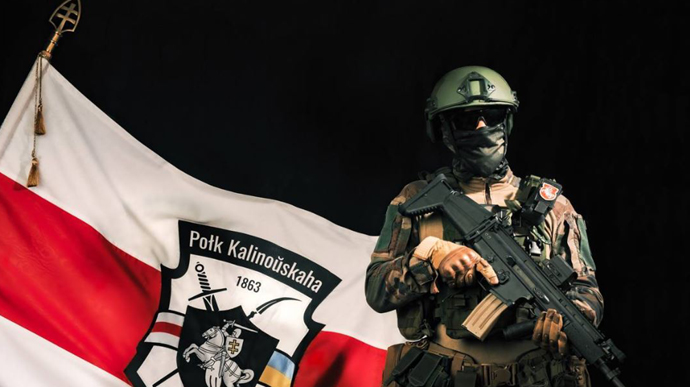 Security forces in Belarus detained a relative of a Belarusian volunteer who died defending Ukraine from the Russian occupiers.
Source: Belaruski Hajun, an independent Belarusian military monitoring media outlet
Details: In particular, the monitoring media reported that Belarusian security forces detained a relative of Vasilii Parfenkov, a soldier from the Belarusian Kastuś Kalinoŭski Regiment, who died in Ukraine.
The relative was detained and forced to record a "confession video", in which he calls himself a brother of Parfenkov and "confesses" that he was subscribed to "extremist" Telegram channels.
Note: The Kastuś Kalinoŭski Regiment was formed in March 2022 by the citizens of Belarus in the territory of Ukraine as a battalion and reorganised into a regiment at the end of May. It is now a part of the Armed Forces of Ukraine.
The regiment is named after Kastuś Kalinoŭski, the national hero of Belarus, one of the leaders of the uprising of the people of Belarus, Poland, Lithuania and Ukraine against the Russian Empire in 1863.
Soldiers of this regiment fought in the battles for the cities of Bucha, Irpin, Vorzel in Kyiv Oblast and liberated other settlements in Ukraine from the Russian occupiers.
We have launched English Twitter! Follow us!
Journalists fight on their own frontline. Support Ukrainska Pravda or become our patron!