Zelenskyy: Russian occupation authorities shutter hospitals and intimidate doctors in Kherson Oblast
Read Time:
2 Minute, 24 Second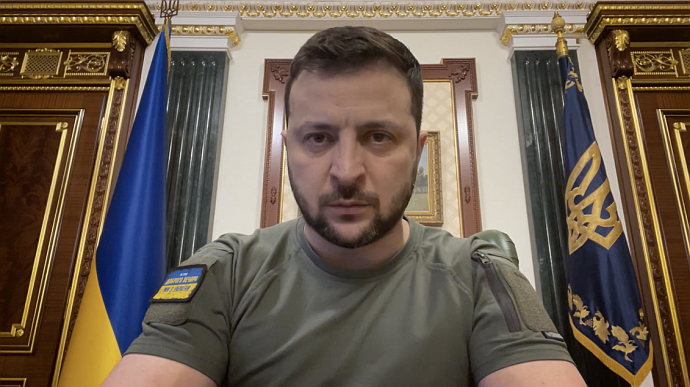 KATERYNA TYSHCHENKO – FRIDAY, 28 OCTOBER 2022, 21:35
President Volodymyr Zelenskyy has said that Russian occupation authorities in Kherson Oblast are shuttering hospitals, looting and taking away hospital equipment, and forcing local doctors to move to Russia.
Source: President Zelenskyy's video address
Quote from Zelenskyy: "The occupiers have thrown down a new challenge on the occupied territory. They are dismantling all local healthcare facilities. The occupiers have decided to shutter municipal hospitals and take away hospital equipment, ambulances, and anything else they can lay their hands onto… They put pressure on the remaining doctors to move to Russia.
This is happening, first and foremost, in Kherson Oblast. Russia is stripping away all civilisation, all basic necessities available in most civilised countries around the world in Kherson Oblast."
Details: Zelenskyy said that Russia is trying to turn Kherson Oblast into an "exclusion zone".
"The world must respond to this. Our Ministry of Foreign Affairs, all representatives of our state are informing international organisations and partners about this new escalation carried out by the occupiers," Zelenskyy said.
We have launched English Twitter! Follow us!
He urged the residents of the territories temporarily occupied by Russian forces to help one another and stick together regardless of what the Russian occupation forces are doing.
"The Ukrainian flag will return. We will bring back normal life. But you need to survive this period when even the occupiers themselves are confirming that they cannot hold on to the territory of Ukraine. That is why they are trying to steal medical equipment and to hold medical personnel captive," Zelenskyy concluded.
Background:
Journalists fight on their own frontline. Support Ukrainska Pravda or become our patron!