"Honestly seized": National Guard of Ukraine uses trophy equipment that belonged to Russians for counteroffensive
Read Time:
1 Minute, 44 Second
TETIANA LOZOVENKO – FRIDAY, 28 OCTOBER 2022, 15:03
The trophy equipment of the Russians makes it possible to carry out offensive actions during the autumn rains more effectively; the "Russian Lend-Lease" [a sarcastic way to call trophy military equipment left by the Russians – ed.] even includes Russian-made most modern equipment.

Source: press service of the National Guard of Ukraine
Quote by National Guard fighter Yurii Tarasov: "Considering the supply of armoured vehicles from the Main Administration [presumably, of Ukraine's Defence Ministry – ed.] and the lend-lease from the Russian Federation, the [fire]power [of the National Guard] has increased at least twice. Their feasibility is great, because due to the rains, offensive actions can only be carried out if you have "goosenecks" [caterpillar tracks on military vehicles – ed.].
We didn't have infantry fighting vehicles at all; we didn't have tanks, either. Ukraine's Armed Forces had the tanks, which performed tasks together with us. The newest example is the T-80 tank, the BMP-3 is also in full working condition, [made in] 2021, even with the documentation – they left everything at our disposal. "It's good that we have stupid neighbours who left the equipment in such condition."
Details: There is so much trophy equipment that a group had to be created to evacuate it from the liberated territories. The group includes technical intelligence, which is engaged in detecting this equipment with the help of unmanned aerial vehicles, a security group, which protects the territory during evacuation, AREV (armoured repair and evacuation vehicles), trucks, etc.
The National Guard has called this equipment "honestly seized".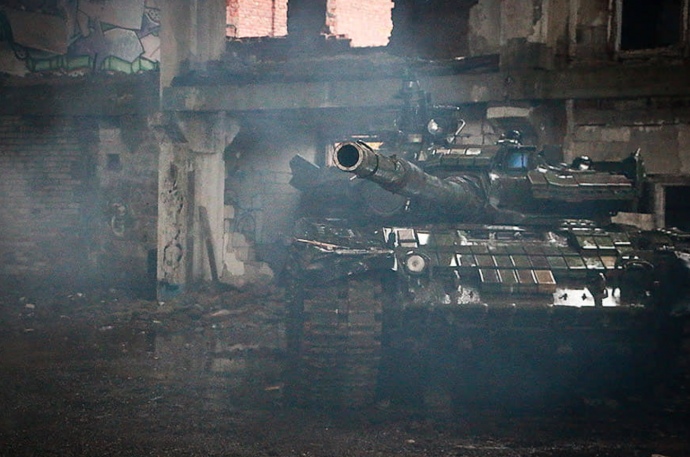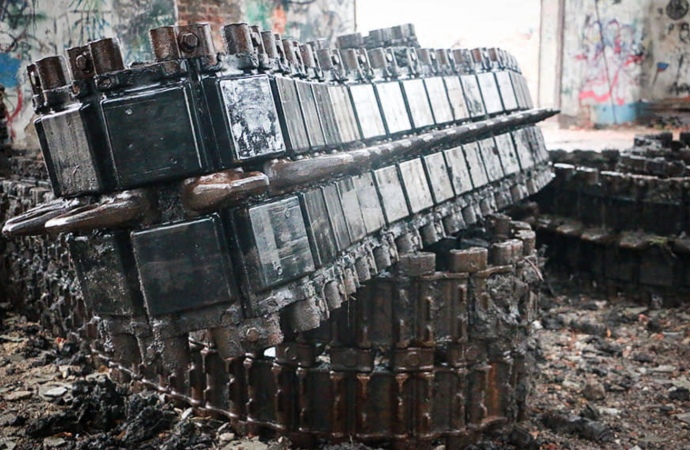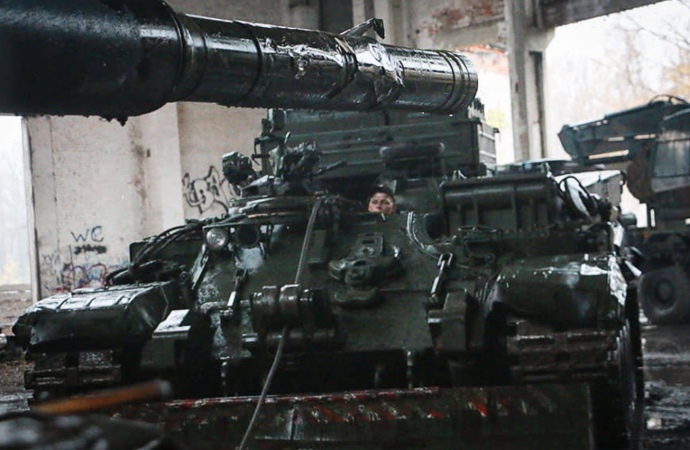 Background: On 26 October, Ukraine's Defence Minister, Oleksii Reznikov, reported that the advance of Ukraine's Armed Forces in the south has slowed down due to rainy weather conditions, but the Ukrainian defenders keep liberating the territories step by step.
We have launched English Twitter! Follow us!
Journalists fight on their own frontline. Support Ukrainska Pravda or become our patron!