Zelenskyy reacts to Shoigu's telephone calls regarding "dirty bomb"
Read Time:
1 Minute, 25 Second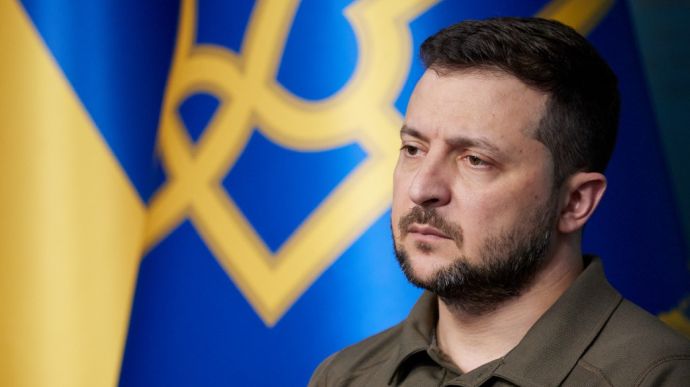 STANISLAV POHORILOV – SUNDAY, 23 OCTOBER 2022, 21:02
President Volodymyr Zelenskyy responded to Russian Defense Minister Sergei Shoigu's phone calls to the defence ministers of a number of countries, during which he talked about a so-called "dirty bomb" that Ukraine might use.
Source: Zelenskyy's evening address
Quote from Zelenskyy: "When today the Russian Minister of Defence arranges a phone carousel and calls foreign ministers with stories about the so-called 'dirty' nuclear bomb, everyone understands everything well. Understands who is the source of everything dirty that can be imagined in this war."
Details: According to Zelenskyy, wherever Russia brought death and degradation, Ukraine is restoring normal life. "Where Ukraine is, life is never destroyed," the president emphasised.
On the other hand, wherever Russia goes, it leaves behind mass graves, torture camps, destroyed cities and villages, mined land, destroyed infrastructure and natural disasters.
"And there's only one actor who can use nuclear weapons in our part of Europe, and this is the one who ordered comrade Shoigu to call somewhere," Zelenskyy emphasised.
We have launched English Twitter! Follow us!
Zelenskyy believes that the world should react as harshly as possible. "If Russia has prepared another round of raising stakes and another step towards escalation, it must see now, preemptively and before […] any new "dirt," that the world will not swallow that." he said.
Background: On Sunday (23 October), the Minister of Defence of the Russian Federation called at least three defence ministers of NATO countries (France, Turkey and the United Kingdom) and talked about a supposed Ukrainian "dirty bomb".
Journalists fight on their own frontline. Support Ukrainska Pravda or become our patron!