RT sacks propagandist TV host for suggesting Ukrainian children should be drowned in river
Read Time:
1 Minute, 41 Second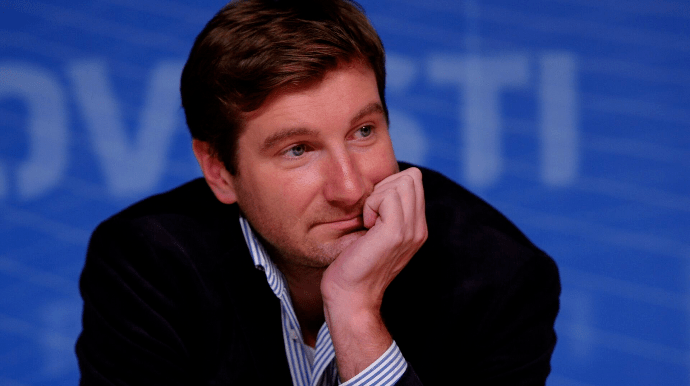 UKRAINSKA PRAVDA — MONDAY, 24 OCTOBER 2022, 02:36
The Russian state-owned channel Russia Today (RT) has fired TV host Anton Krasovsky after his statement that it was necessary to drown Ukrainian children who believed that the territory of Ukraine was occupied by Russia. 
Source: Margarita Simonyan, Editor-In-Chief of RT and Russian propagandist, on Telegram
Quote by Simonyan: "I am terminating our cooperation, as neither I nor the rest of the RT team can allow even the thought of any of us being capable to share such nonsense. A surprise, what can I say".
Details: At the same time, Simonyan had stated that "it was difficult to believe that Krasovsky sincerely believed that children should be drowned". She called Krasovsky's statement "wild and disgusting", but "perhaps Anton will explain by what kind of temporary madness it was caused and how it slipped off his tongue".
Background: In a conversation with Russian writer Sergey Lukyanenko, Anton Krasnovky, an RT presenter and director of broadcasting of RT's Russian-language version, had proposed that Ukrainian children who believe that Ukrainian territories are under Russian occupation be drowned. Lukyanenko said that he visited Ukraine as a child in 1980 and that Russian-speaking Ukrainian children told him that Ukraine has been occupied by moskali [a historical, yet currently derogatory term for Russians used in Ukraine – ed.]. 
"Those [kids] should have been drowned in Tysyna, where the duck is drifting [an allusion to Ukrainian folk song, Plyne kacha po Tysyni, or A duck drifting along Tysyna – ed.]. Those kids have to be drowned, drowned… As soon as they say that moskali occupied [Ukraine], throw them in the river where the currents are strong," the presenter proposed. Krasovsky also said that children should be stuffed in huts in the Carpathians and set on fire.
Dmytro Kuleba, Ukraine's Foreign Minister, has called on world countries to ban RT.
Journalists fight on their own frontline. Support Ukrainska Pravda or become our patron!