Occupied Enerhodar on the brink of humanitarian disaster
Read Time:
1 Minute, 13 Second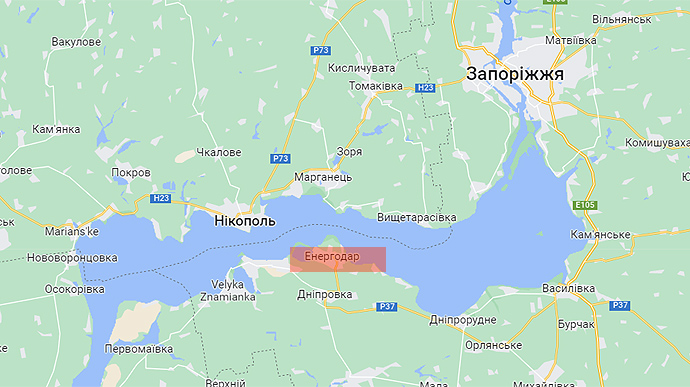 KATERYNA TYSHCHENKO – SUNDAY, 23 OCTOBER 2022, 16:31
The occupied city of Enerhodar in Zaporizhzhia Oblast is on the brink of a humanitarian disaster. There is no energy and water supply in the city, and no prospects of starting the heating season.
Source: Dmytro Orlov, the mayor of Enerhodar, in a joint national 24/7 newscast
Quote: "Enerhodar is on the brink of a humanitarian crisis due to constant Russian attacks on civil infrastructure and the electric grid. The city has been left without electricity and water supply. There has been no gas in the bigger part of the city for almost six months.
The heating season is another big issue. There is a centralised heating system in Enerhodar which has been out of order since spring, and a nuclear power plant [the Zaporizhzhia Nuclear Power Plant – ed.], a few power units of which are in cold shutdown mode while a few more are being repaired.
Therefore there are no prospects for the start of the heating season, and there is a risk that there will be no heating season in Enerhodar at all."
Previously: Earlier, Dmytro Orlov reported that there was a strike on a local hotel which the occupiers liked to use on the morning of 23 October; the building is damaged.
We have launched English Twitter! Follow us!
Journalists fight on their own frontline. Support Ukrainska Pravda or become our patron!