Mayor of Mykolaiv shows aftermath of Russian attacks: 5 residential buildings damaged
Read Time:
1 Minute, 13 Second
IRYNA BALACHUK – SUNDAY, 23 OCTOBER 2022, 17:09
As a result of Russian attacks on the city of Mykolaiv on 23 October, five residential buildings and 10 private houses were damaged.
Source: Oleksander Sienkevych, the mayor of Mykolaiv, on Telegram
Quote: "We are dealing with the consequences of the nighttime attacks. The district administration reports that five residential buildings were damaged today (23 October – ed.). In total, nearly 250 windows and 115 balcony frames were knocked out.
Windows were smashed by a blast wave and debris in 10 private houses as well. Two of them had their roof damaged".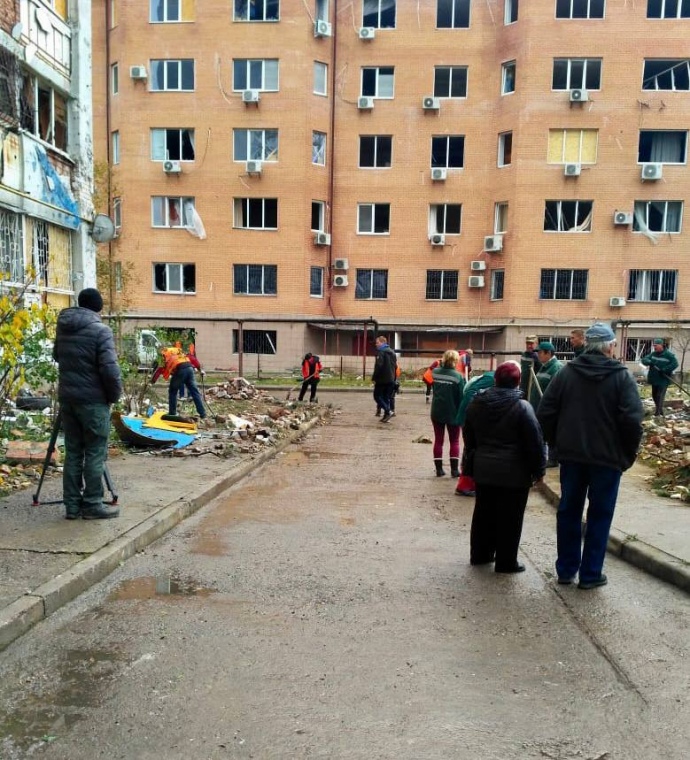 All photos: Telegram channel of Sienkevych
Details: The mayor added that employees of the Parks public utility and contractors have cleared passages and pavements from debris and rubbish. On 24 October, rocks and metal will be removed from green zones.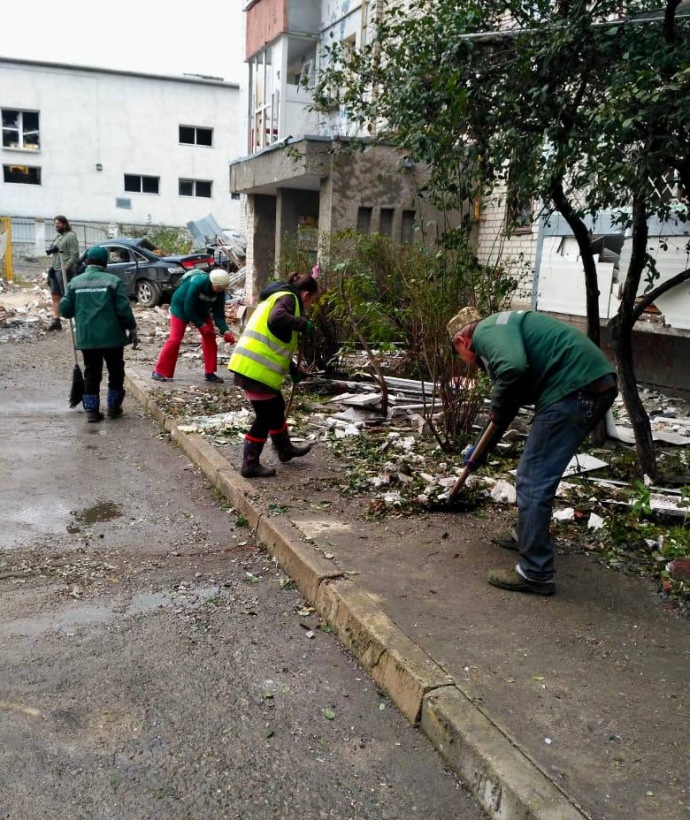 Employees of the Pilot public utility have begun to close the damaged windows. This work will be continued on Monday as well.
We have launched English Twitter! Follow us!
Sienkevych states that the district administration is providing the private homeowners with plastic film and wooden boards.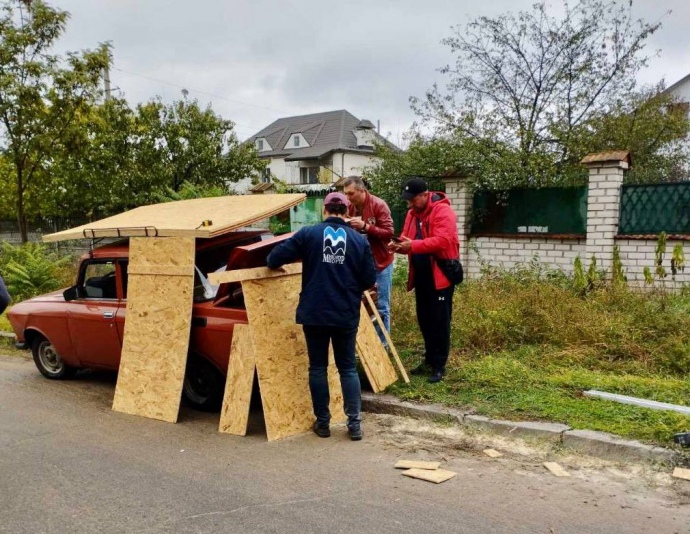 Background:
Earlier Oleksandr Sienkevych, the mayor of Mykolaiv, reported on the Russian nighttime attacks on the city with S-300 missiles. He stated that there were no victims but that residential buildings and infrastructure were damaged.
Journalists fight on their own frontline. Support Ukrainska Pravda or become our patron!