Occupiers order Kherson citizens to leave city and make it to Dnipro's left bank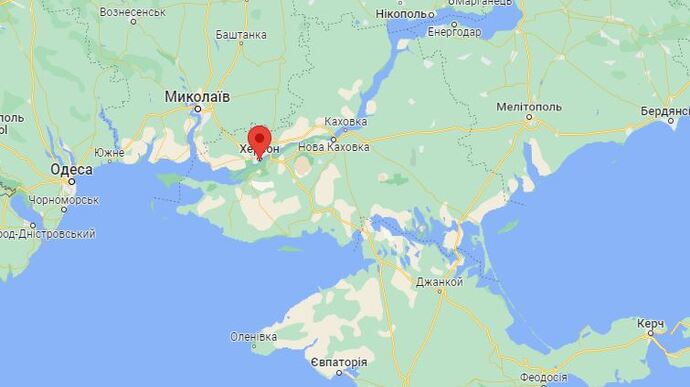 STANISLAV POHORILOV — SATURDAY, 22 OCTOBER 2022, 14:08
On 22 October, the occupying "authorities" in Kherson Oblast ordered the residents to leave the city and cross to the left bank of the Dnipro river due to the "tense situation at the front".
Source: occupying "authorities" of Kherson Oblast on Telegram
Details: Such a decision, the occupiers say, was caused by the tense situation at the front, the ongoing attacks and the alleged "threat of terrorist attacks".
The "authorities" also ordered people to take documents, money, valuables and clothes with them.  
Background: On 20 October, Ukrainian media reported that the Russian occupation forces were transferring their military equipment and personnel from the right bank of the Dnipro river to its left bank in Kherson Oblast, following recent successes of the Ukrainian Armed Forces in liberating the Oblast.
Journalists fight on their own frontline. Support Ukrainska Pravda or become our patron!
We have launched English Twitter! Follow us!