Russian occupiers demand that ZNPP workers sign contracts with Rosatom
Read Time:
1 Minute, 43 Second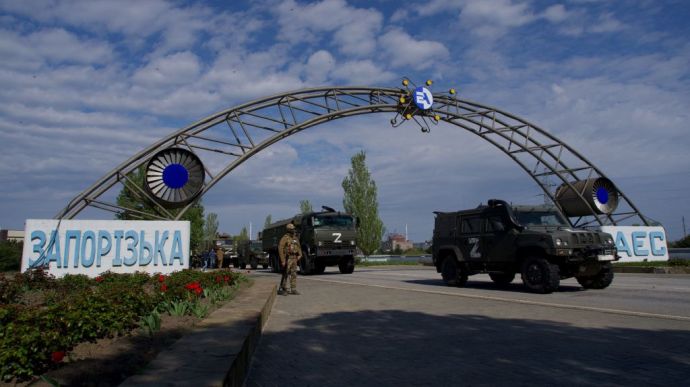 KATERYNA TYSHCHENKO — FRIDAY, 14 OCTOBER 2022, 20:58
Employees of the temporarily occupied Zaporizhzhia Nuclear Power Plant (ZNPP) are threatened with job cuts if they do not sign labour contracts with Rosatom [Russian state corporation headquartered in Moscow that specialises in nuclear energy, nuclear non-energy goods and high-tech products.]
Source: An unnamed employee of the station in a comment to Suspilne
Quote from the employee: "Rosatom representatives came to the meeting. They informed that those who refuse to sign new contracts will be laid off. Those who will sign the contracts are promised salaries that are one and a half to two times higher than the Ukrainian ones and some additional money."
Russian passports are not yet required to apply for a new employment contract. Industrial personnel were given time to think until 3 November.
Employee badges will be invalidated for those who do not sign new contracts."
Details: The employee added that most employees are refusing to sign new contracts.
We have launched English Twitter! Follow us!
Background:
The Russian army occupied the ZNPP on 4 March.

The situation at the occupied ZNNP came into focus in early August when the Russian military began attacking the plant. Russia rejected calls to demilitarise the nuclear plant under the pretext of "protecting it" from provocations, and blamed Ukraine for the shelling.

On 25 August, for the first time in history, the ZNPP was completely disconnected from the power grid. Dmytro Orlov, the mayor of Enerhodar, said that it happened after firing, and Energoatom said that the cause was fires.

On 5 October, the President of the aggressor country, Vladimir Putin, signed a decree according to which the ZNPP, captured by the invaders, will be given to Russia.

On 14 October, IAEA Director General Rafael Grossi, after negotiations with Ukraine and Russia, reported on the progress in creating a protective zone for the ZNPP.  
Journalists fight on their own frontline. Support Ukrainska Pravda or become our patron!