Explosions in Belgorod: substation was on fire
Read Time:
1 Minute, 31 Second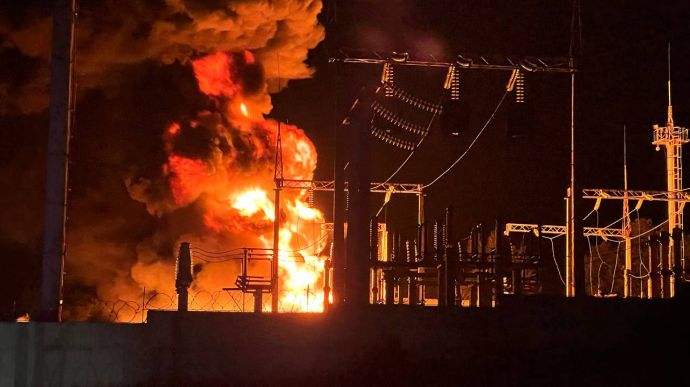 KATERYNA TYSHCHENKO — FRIDAY, 14 OCTOBER 2022, 19:53
There was a fire at a substation in the city of Belgorod, Russia; the electricity went off in some districts of the city.
Source: Russian outlet Meduza, citing Belgorod-based Telegram channels; Vyacheslav Gladkov, the Governor of Belgorod Oblast, on Telegram
Details: Telegram channels report that fire broke out at a substation. It is also known that the electricity disappeared in certain locations.
Explosions were heard in some areas; the air defence system was activated.
At the same time, Vyacheslav Gladkov, the governor of Belgorod Oblast of the Russian Federation, said that a 110 kW substation caught fire after the attack on Belgorod.
"The approximate time of switching to a backup source [of electricity] is up to 4 hours. The water supply is normal; the pumps have switched to other power lines," he wrote.
We have launched English Twitter! Follow us!
At 20.05, Gladkov reported that the fire was extinguished, and the workers started reconnection [of electricity back to the grid]. 
Earlier, Gladkov also reported that an attack had occurred, saying that power shortages were observed in the region.
"As a result of the strike of projectiles, damage was dealt to 5 private houses, and the power line was cut off, too. The power supply was partially cut off in the villages of Voznesenovka, Nezhegol, Marino, and settlements of Krasnoe and Leninskii," he wrote.
Previously: Explosions thundered in the Russian city of Belgorod [located to the northeast of Ukraine, not far from the Russian-Ukrainian border – ed.] on the evening of 13 October. 
The local authorities reported that an ammunition storage site had been blown up, and the detonation of ammunition began. 
Journalists fight on their own frontline. Support Ukrainska Pravda or become our patron!