Zhivytskyi reports number of mines that "landed" in Sumy Oblast over past 24 hours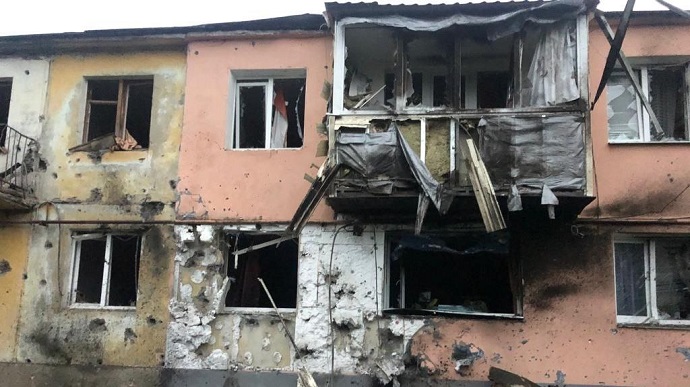 OLHA HLUSHCHENKO — FRIDAY, 14 OCTOBER 2022, 00:28
The Head of the Sumy Oblast Military Administration, Dmytro Zhyvytskyi, reported the number of mines the Russians fired on the oblast on October 13.
Source: Dmytro Zhyvytskyi, Head of the Sumy Oblast Military Administration, on Telegram
Details: Three mines hit Bilopillia hromada (an administrative unit designating the city of Bilopillia and its adjacent territories – ed.) at nearly 11:00. Another 18 mines have hit another part of the hromada.
The Russians launched seven mines at the Vorozhba vicinity around noon. Znob-Novhorodske hromada was hit by a 120-mm mine at 14:00.
Velyka Pysarivka hromada: a truck driver hit a mine with his rear wheel while manoeuvring at about 17:00. The mine exploded. The truck's trailer was damaged.
The Myropillia hromada was subject to shelling, receiving two strikes between 7:00 – 9:00: 15 mines and 15 projectiles were fired from the territory of the Russian Federation targeting different parts of Myropillia hromada.
We have launched English Twitter! Follow us!
Journalists fight on their own frontline. Support Ukrainska Pravda or become our patron!