Zelenskyy: Russia might do something particularly violent next week
Read Time:
1 Minute, 23 Second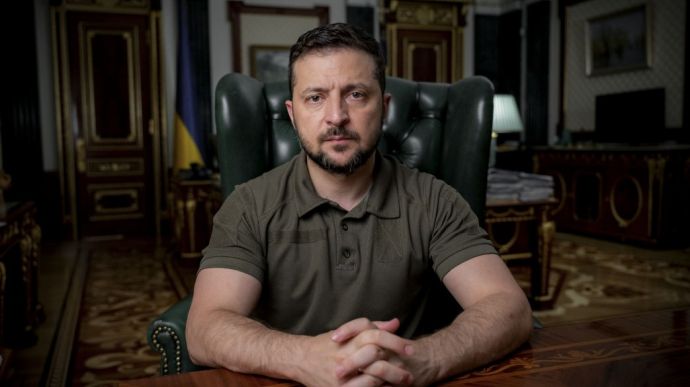 KATERYNA TYSHCHENKO – SATURDAY, 20 AUGUST 2022, 21:36
President Volodymyr Zelenskyy of Ukraine believes that Russia might attempt to carry out particularly violent attacks next week [Ukraine's Independence Day is on 24 August, which falls on next Wednesday – ed.].
Source: President Zelenskyy's video address
Quote from Zelenskyy: "We have to be aware that this [coming] week, Russia might try to do something particularly terrible, particularly violent.
That's the opponent that we have. But Russia has been doing this every week over these last six months – doing terrible and violent things."
Details: President Zelenskyy recalled that Ukraine would celebrate its Independence Day and the National Flag Day next week. The Crimean Platform summit is also expected to take place next week.
"One can literally feel it in the air in Crimea, the fact that the [peninsula's] occupation is temporary and that Ukraine is returning," he noted.
We have launched English Twitter! Follow us!
Zelenskyy noted that one of Russia's key goals is to humiliate the people of Ukraine, to undermine their potential and their heroes, and to spread despair, fear, and conflict.
"That's why it is important to never yield to the enemy's pressure, not for a single minute. To not wind yourself up, to not show weakness," he urged.
"That's why we've got to stick together, to help one another, to rebuild what's been destroyed, to fight for all our people. To support everyone who represents Ukraine. Today – [we will support] [Oleksandr] Usyk [a Ukrainian boxer – ed.], he's our guy," Zelenskyy said.
Journalists fight on their own frontline. Become our patron, support our work!